Follow these steps on how to submit your proof of payment. Make sure that you send the proof within 3 days after placement of the order. Failure to do so may cancel your order automatically.
1. Log on to https://straightforward.zendesk.com/hc/en-us/requests/new

2. You'll see this once the page has loaded.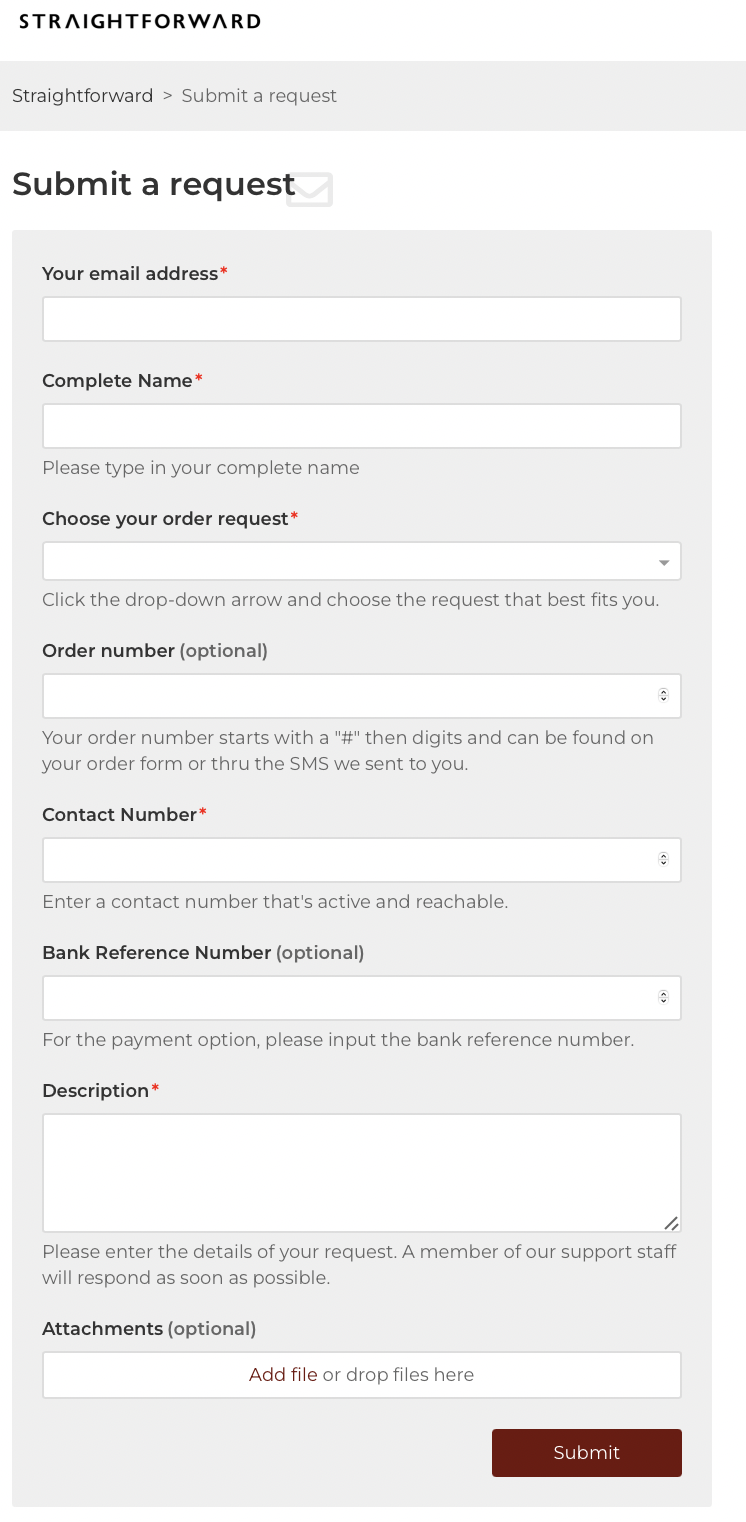 3. On "choose your order request", click "Submit Proof of Payment."
3. Fill out the needed information and upload the screenshot/deposit slip or transaction slip.
4. Tap submit.
5. Please allow 1 day for us to acknowledge your payment.