You can file an order concern by following the step by step guide:
1. Log on to: https://straightforward.zendesk.com/hc/en-us/requests/new
2. When the load pages, make sure to fill out everything that needs to be completed. We may require photos to be uploaded in order to complete the request process.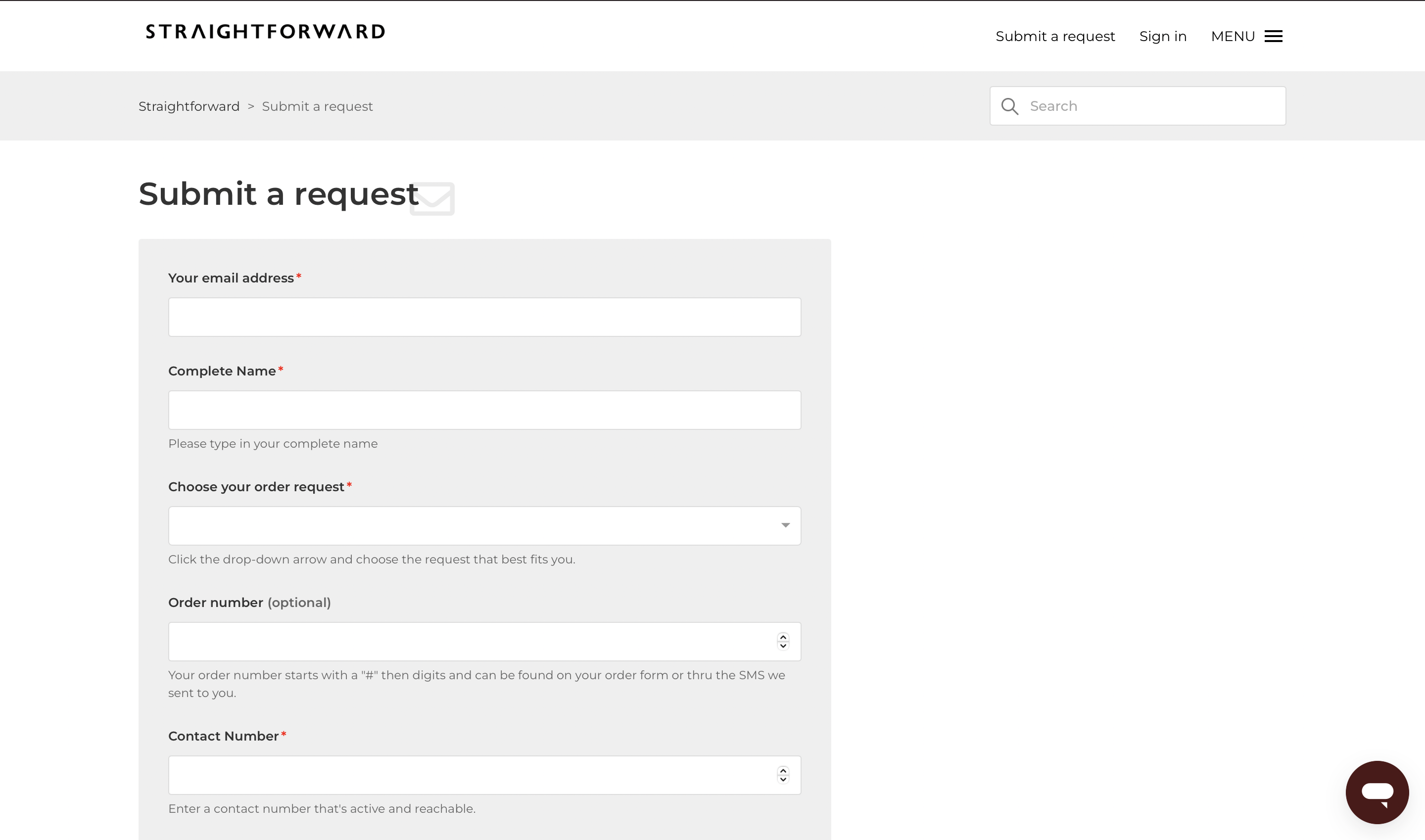 3. On the "choose your order request", choose the concern that best fits you. Click the arrow down button to see the options.

4. Enter your details, make sure it is complete.
5. Tap submit.
6. Allow our community managers to acknowledge your request 1 day after filing.
7. Our live chat is available from 9 AM to 6 PM daily. Tap the thought bubble to talk to us.